23/7, Dharani Nagar, 2nd Cross Extension 8th Street, Ganapathy Pudur, Coimbatore-641 006
+ 98422 43808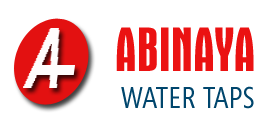 About
Us
We have earned expertise in manufacturing and exporting a wide range of Water Taps, PVC Taps, PVC Plastic Water Tap that have helped us to make a remarkable position not only in domestic but as well as in International market. ABINAYA WATER TAPS is involved in manufacturing and exporting a range of PVC Water Taps which is available in elegant and eye-catching designs. These are highly prized for its unique designs and visual appearance.
Our company is pioneer in developing water taps that are an essential product for kitchen in houses, hotels, bath rooms and dining purposes. An enormous range of water taps is extensively used in hotel industry, restaurants and largely for housing purposes. We can also design, develop and customize even the most difficult designs of our products as per your specifications.
Our well established production set up is fully equipped with the advanced machineries and these advanced processes enable us to produce the superb quality product. We can also provide more than twenty models water taps within the given time frame and are capable of handling larger orders on time. All kind of aqua taps resembles the ideal mix of absolute designed products that are being made-up as per the modern-day demands of our promising customer's.
The promoters took this assessment after conducting an extensive survey of the markets in Coimbatore, Bangalore, Chennai, Mumbai, Mangalore, Mysore and all major cities in south India and also walked off overseas to study and educate themselves about the top most brands and of the latest trends in water taps.
Considering the growing wealthy demand for water taps, we have set up a very up market water taps in Coimbatore. It is situated on 8th Street, Ganapathypudur, which is a towering street area of the city, and all the exclusive show rooms are situated on this road.
Constantly guided by this vision, we have been able to enhance our clientele widespread and grow inch by inch over the years. We have also contributed in international tenders successfully in across the globe and bagged prestigious and valuable orders.
Quality Assurance
We can supply the requirements of our honored customers by providing them the best quality products. We are one of the renowned manufacturers and exporters who intend to make its business based on mutual gain and understanding along with customer satisfaction. In order to gain the goal of customer satisfaction, we provide them the finest quality of aqua taps. They are being made-up using best quality raw material which is procured from various countries' best sources that have been picked by our team of experts.

Customization
We have put on a lot of high regard by our worldwide customers. Now, we are trying to get hold of the confidence of our various industrialized clients spread all over the world. We have always searched out positive feedback from our various industrial clients by providing them all attractive and exclusive range of products. Being a leading manufacturer and exporter of water taps, we are gifted of offering our customized services at the highly competitive prices.

We can provide you our customized services in terms of:
* Quality
* Design
* Shapes and Sizes