23/7, Dharani Nagar, 2nd Cross Extension 8th Street, Ganapathy Pudur, Coimbatore-641 006
+ 98422 43808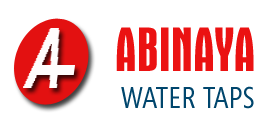 Water Filter Taps, Dispenser Taps, Water Can Taps
Abinaya water taps has gained reputation in the field of production and supply of broad range of Water Filter Taps, Dispenser Taps and Water Can Taps made off clean polypropylene (PP). These water taps has good chemical and weather resistance power. These water filter taps makes the water tastiest that offers a healthy living.
Keeping in mind the factors that offers good filtered water; we design and manufacture filter taps in adherence to the government standards and rules. These water taps are available in varied styles and eye catching designs at reasonable prices. These find applications in hotel industry, restaurants and largely for housing purposes.
We can also design, develop and customize even the most difficult designs of our products as per your specifications.
Dispenser taps and Water can taps we manufacture are easy to use and can be operated by any one.
Abinaya Water Filter Taps offers the advantages of:
* Easy to use
* Chemical and weather resistant